Our Practice & Core Values
Superior Sleep and Wellness is a family-owned business, cofounded by a Father and Son, which originated from the simple desire of wanting to serve others better. For the past four decades, Dr. Frank Holecek centered his career on helping patients through the practice of general dentistry. It was there, in Dr. Holecek's own dental office, that the company was started as they could help their own patients get screened, tested and treated for sleep apnea, thus further serving those they already saw. In a short time, Dr. Holecek and his son, Frank John, quickly realized that sleep was a largely unmet need throughout the community.
As their passion about sleep apnea turned into purpose, Dr. Holecek and Frank John started connecting and working with other businesses, dentists, and physicians around the country in order increase awareness of sleep apnea, the magnitude of it, and the significant cost if left untreated. Superior Sleep and Wellness is constantly expanding in order to accomplish those outcomes, while focusing on the extreme unmet need of sleep apnea and the treatment of it, thus achieving an even greater goal—saving lives.
At Superior Sleep and Wellness, we center our complete and undivided attention on you. While 9 out of 10 people do not even know they have sleep apnea, let alone what the condition means, we walk hand-in-hand with each person, making sure you are fully informed and well taken care of each step of the way.
This service stems from our core values:
Be passionate, enthusiastic, and determined to make a difference.
Embrace and drive innovation.
Follow the Golden Rule — "Treat others as you would want to be treated."
CANI — Constant and never ending improvement.
Be honest and respectful — integrity is everything.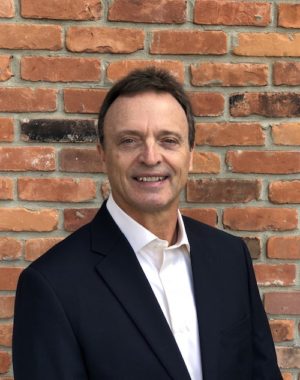 Meet Dr. Frank Holecek
Dr. Holecek received his dental degree from the University of Detroit School of Dentistry, where he subsequently served on the faculty. He is a member of International Academy of Sleep, the American Dental Association, and the American Academy of Sleep Medicine. He comes from a long tradition of dentists; his mother practiced dentistry in three continents, his brother is a dentist and has cared for the underserved across the globe, and his oldest son is a resident at University of Michigan Oral and Maxillofacial Surgery Department.
Dr. Holecek's passion about sleep apnea brings a heightened awareness to the community after having seen so many life altering and life changing complications from untreated sleep breathing disorders. To prevent this from occurring with his own patients, Dr. Holecek dedicated himself to extensive training in dental sleep medicine, and now offers state of the art technology and techniques to give his patients better sleep, and better health.
When not caring for patients, you can find Dr. Frank enjoying time with his wife Joy, and sneaking in a little tennis, or catching some time skiing on the slopes.
Meet Frank J. Holecek
Frank, also commonly referred to as Frankie or Frank John to prevent confusion with his father, Dr. Frank Holecek, was born and raised in Metro Detroit, Michigan. In 2017, Frank graduated from University of Detroit Mercy with a degree in Biology with a focus in pre-medicine. As he progressed through his studies at the University, he came to realize that there is no greater calling for a human being than to serve others. With this in mind, he discerned that he could serve and reach more people, and thus have a larger impact, through a business and management role. Eager to make an immediate difference in the community around him, Frank joined his father's two dental practices in order to bring marketing and business development strategies, along with a fresh perspective, to help the growth of the practices and thus increase their service and contribution to the health of the community.
Frank has become extremely passionate about sleep medicine as family members and close friends have suffered from sleep apnea. Realizing that his passion about sleep apnea could help change, let alone save, lives through helping patients get screened, tested, and treated for sleep apnea, he has devoted all of his time to this cause—increasing awareness and access to care. He is the youngest member of the International Academy of Sleep.
In his spare time, Frank primarily enjoys golfing, skiing, boating and hiking. He is an outdoor enthusiast and is passionate about personal growth.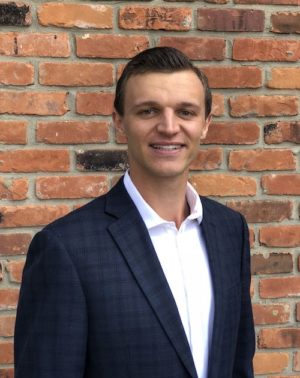 Discover CPAP alternatives
to treating Sleep Apnea